As an SEO expert team, it might seem like our entire day is spent dealing with numbers, technology, and the like. Sure, that's a big part of it, but this job is about people, too: what they want, what they're looking for, what they need, and so forth. That's true for our customers and our clients, yes, but it's true for our staff, too. There are things you can do to make this disconcerting time just a little bit easier on your employees. 
Let Them Work from Home if You Can 
That's a big one. As much as everyone in an office or other kind of commercial enterprise may do their best to always maintain social distancing, eventually someone will walk past someone a bit closer than six feet, and then the worry can set in. 
Some kinds of businesses may not be able to have their employees work from home, such as restaurants, grocery stores, and others. In those cases, you can help to keep them safe by practicing the best hygiene possible and avoiding all physical contact whatsoever. Cleaning procedures will step up big here: wipe down surfaces often, such as tables, doorknobs, desks, handrails and more. Make sure your employees wash their hands upon entering a room. Put as much hand sanitizer or similar kinds of hand cleaner everywhere you can. 
Most importantly: if someone feels ill, don't make them come into work. Moreover, make it so they literally cannot.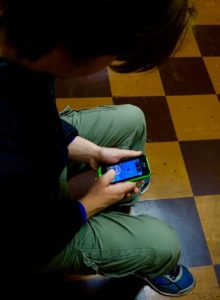 Be Flexible, and Be in Communication 
Flexibility in work is going to be important going forward. You want to make sure that you're flexible with your employees as they work from home, as plenty will be juggling kids, other family members, and so forth. If your entire company is working remote for the first time, this will be an adjustment. So, you want to be firm and let them know they have to get stuff done, but it is a transition, so you will need to be a bit patient. 
If employees will continue coming into your location, make sure that you do something to show them how safe the workplace is. For example, maybe stagger the shifts, so that as few employees are in the workplace as possible at one time. 
It's OK to feel like you're communicating too much with your employees. You don't want to waste their time, but it's important to know that you're looking out for them, and are ready to do what's necessary at a moment's notice. It's been shown that, for the most part, communicating frequently with employees is more likely to put them at ease rather than avoiding communication (or discussing the pandemic). 
Those are just a few of the ways that you can help your employees to transition into this new time. To discuss some more ways to help grow your business, you can reach Danny Star at (213) 457-3250.