What They Do: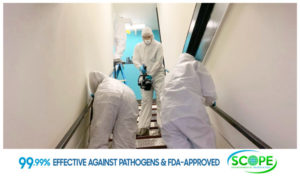 Scope Environmental has, for many years, provided restoration services for water damage, fire damage, and more. With a full service program, they're able to return a property (whether it's residential or commercial) to its pre-loss condition. However, in the time of the COVID-19 pandemic, they're able to do it even more. They provide cleanup and disinfection that eliminates 99.99% of pathogens – like COVID-19. Available 24/7/365, they specialize in fixing emergencies. 
How We Help: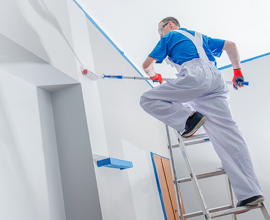 Danny talks so often about "flexibility," about being able to adjust your business. Scope Environmental is an excellent example. They always offered top-notch mold remediation and other restoration services. They had been a digital marketing client of ours in the past, and they returned recently. However, once the pandemic hit, they were one of our clients who were truly able to transition their company in a very successful way. 
Quickly, they put together a comprehensive, four-step program for addressing COVID-19. You can read about it here:  it's quite thorough. It's everything that you would want a business to be able to do in a global crisis: use the company's expertise to provide a service that people desperately need. We're glad to partner with them, to help them to rise higher in the online rankings. One of the best parts of this business, as we've said before, is helping great companies to become that much more successful. Connecting Scope Environmental to people who need them is a wonderful feeling. 
You might read this and think: "that's great, but my business doesn't exactly provide deep cleaning and disinfection services." That's understandable. But, surely, there is some way that your business can be better suited for the pandemic as well as what comes after. It could be utilizing more of the brain power you have on staff in creative, unexpected ways. It could be bolstering your website, or doing so much more. You can sit down for a consultation with Danny Star at reduced prices during the pandemic. For more: