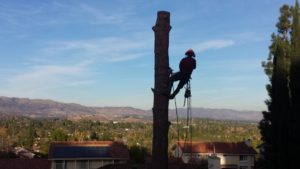 What They Do: 
Professional tree trimming. They're the best in the business, having done it for a long time. Additionally, they provide tree removal, tree planting as well as emergency tree care. Services such as brush clearing and stump grinding are available as well. With 100% green waste recycling, they're as good for the environment as they are for your trees. Now, with the COVID-19 pandemic, they also can deep clean and disinfect your building, too. This company is one of Danny's oldest digital marketing clients.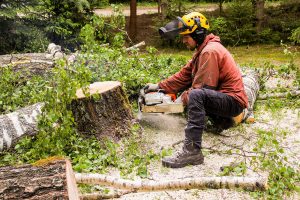 How We Help: 
Flexibility. Danny talks about how important it is for businesses all the time. Your Way Tree Service is a wonderful example of that. Sure, they always offered great tree services, but now, during the pandemic, they offer their customers something more: deep cleaning and disinfecting. 
This isn't exactly the same as grinding stumps, but it's very much "in the wheelhouse" of the services that Your Way Tree Service was always providing. They always did everything in their power to make sure that their clients' properties were clean. Now, they just go the extra mile to offer disinfecting services, too. Maybe your business can't make as seamless a transition, but, as Danny says, there's always something that you can do. 
As for how Danny and the team here has helped them online, the results speak for themselves. From the last progress report that the company had, Your Way Tree Service was in the first position on the first page of Google for six different, carefully selected keywords. They were also on the first page of Google for more than a dozen more, no lower than the third position. 
That's the kind of ranking that not only drives a business, but allows it to expand as well. We've always been proud to work with Your Way Tree Service and that will continue long into the future. To see these kinds of results for your business, you can schedule a consulting session with Danny (and get a free book) when you call: (213) 457-3250.