What
 They Do: 
A professional moving company with more than nine years of experience, Flash Moving serves clients throughout Los Angeles as well as the surrounding area. Fully licensed and insure, they provide expert, friendly service with no hidden or surprise fees of any kind. Available for local, commercial, as well as "labor only" moves, they offer free quotes right now.
What We Do For Them: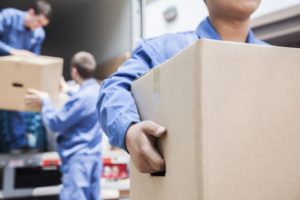 As we've all seen in the last couple months, life goes on. That's true even during a pandemic. So, as much as we all want to return to our lives (as well as shelter in place until we're able to do so) there are events in life which must be dealt with. That's where Flash Moving comes in. For people that have to move, they provide a reliable and safe service during a particularly perilous time. 
Being "reliable and safe" means offering the same high quality services they were before the pandemic. However, it also means (as it says on their site) that they utilize "the best practices of sanitation and protocol for avoiding the spread or contraction of disease." That includes "extra safety measures, including regularly sanitizing trucks and equipment, using hand sanitizer throughout the move, and even practicing social distancing with (their) teams and customers." They also offer free cancellations and rescheduling of moves booked before May 1st. 
The job of Danny and the digital marketing team has been, in part, to help them expand their reach that much further. So, in the last month, they've risen on Google's first page for keywords like "professional moving company Pasadena," "professional moving company Los Angeles," "moving labor Los Angeles," and "best office movers Los Angeles." That's great because those keywords cover many different services that they offer. 
Flash Moving is a great example of a company that, like Danny often says, is doing everything they can to succeed. Instead of simply giving up, they adapted their business to better suit a trying time. For a remote marketing consulting in Los Angeles session with Danny (at a reduced rate) to learn how your company can better do exactly that, call (213) 457-3250.