What They Do: 

In his own words, Belal Hamideh Law is a "Long Beach lawyer by your side." Over the years, Belal Hamideh Law has helped clients to recover millions of dollars. There's not nearly enough space in this blog to go through all of their accolades, but "The National Top 40 Under 40 Trial Lawyers" and "Avvo Rating of EXCELLENT" as both a "Featured Attorney Personal Injury" and "Featured Attorney Workers Compensation" say a lot. 
What We've Done For Them: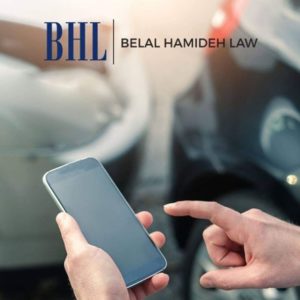 There are many advantages to being in the digital marketing industry for a long time. With time comes experience, and you know how to do things better than ever. That's true even in an industry like this one, where everything is constantly changing and improving. Another benefit to being around for a while: you get to see clients grow. 
When we first began working with Belal Hamideh Law, Belal himself had only recently gotten out of law school. Today, he and his firm are enormous. He has multiple offices, he's growing rapidly, and he should: because he's great at his job. He's an incredible attorney as the awards and, more importantly, the millions recovered for his clients show. 
We're glad to have been a part of things. He's one of our longest-tenured clients, having been with us for so long. Seeing what he's become and what he's been able to do for his clients is genuinely rewarding. 
Of course, even during a pandemic, he's out there fighting for his clients. He's still taking providing free consultations, accepting new clients and representing them as aggressively, passionately, and successfully as ever. 
You don't have to be one of the country's "Top 40 Under 40" or anything like that to succeed. Danny can help your business to grow that much more during a pandemic or any other era. For more information, you can schedule a remote consultation with him (at the low price of $95) at (213) 457-3250.