You remember "picture day" from when you were a little kid: your parents probably made you put on some outfit that no doubt felt ridiculous to you, put some kind of gel in your hair, and then hoped that you stopped fidgeting enough to actually get your picture taken. Of course, looking back, what was an annoyance at the time is now a warm memory: certainly for your parents and possibly for you, as well. Danny does "Picture Day" at Website Depot as well for similar reasons.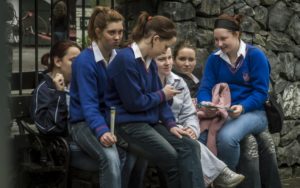 Connectivity in an Age of Social Distancing 
As of this writing, the COVID-19 pandemic goes on. Danny has made sure that the Website Depot staff doesn't come in to the office, telling us we're working from home for the rest of 2020 (at least). But, every now and then, he makes us do a "Picture Day." 
Instead of being in front of a pro photographer in a studio, it's over Zoom meetings. Each of us gets a background (if technologically possible) while also putting on a nice shirt/top, making sure our hair is right, and so forth. 
It might seem a bit silly or even superfluous at first (why do a picture in the middle of a Wednesday afternoon?) but after just a few moments in the Zoom meeting, it becomes clear that this is about so much more than just a picture. One person notices another's nice outfit, a compliment about hair is given, then someone else tells a funny story, and suddenly, everyone's forgotten about a picture.
For a brief moment, the team isn't stuck at home. Everyone's together, even if it's only in Gallery View.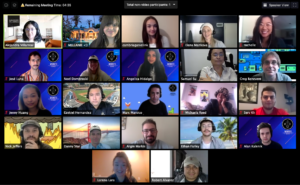 Team Building When the Team is All Over 
That's just one of the small, little things that Danny does to make sure he gets as much out of the team as possible. Working hard is important, but sometimes you have to fuel that by team building, too. 
In Danny's remote marketing consulting in Los Angeles sessions, you can find new ways to connect your team, too: (213) 457-3250.