What They Do: 
HillQuest Security provides all kinds of security in Los Angeles in the surrounding area. Professional guards (hired through some of the industry's most stringent standards) are available 24/7. Utilizing the latest equipment, they can provide electronic monitoring, as well as commercial security, executive protection, loss prevention, mobile patrols, and so much more. Essentially, if you need something or someone protected, HillQuest can do it.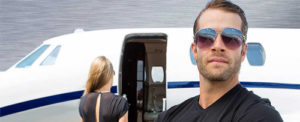 What We've Done for Them: 
Since the pandemic began, Danny has stressed the importance of a business doing everything it can to best fit the moment. HillQuest is no exception. Security is important no matter what's going on in the outside world, but security services have to be able to adapt at a moment's notice to a client's needs. HillQuest has done a remarkable job of exactly that. 
They've seamlessly incorporated best practices in terms of social distancing and other ways of slowing or even stopping the spread of the virus. They've done this, of course, all while still providing top notch security. 
Danny and the team have helped them to grow and expand their reach online. What's great about HillQuest (which is also great about helping so many of our other clients) is that when we help them with their digital marketing, they're able to connect to and thus help more people. 
In the first month of the pandemic alone, HillQuest's traffic went up by 49.47%. That's not a typo. Now, obviously, in the wake of the pandemic, plenty of folks were searching for security. But, HillQuest had to be in a position to be able to take advantage of that. Moreover, they had to have a brand and presence that were right for them, too. 
To put your business in a better position to take advantage of opportunities when they arise, you can book a remote consultation with Danny for the low price of $95 at (213) 457-3250.