At our company, we're lucky in many ways. Not the least among them: Danny prioritized our safety since the beginning of the COVID-19 pandemic. He sent the entire Website Depot team to work from home on March 13th, ahead of many, many companies. Now, as some companies begin to open up, he's continued that commitment to safety and proper care. There's more to staying safe online and off than just changing the password for your social media and digital marketing accounts. 
Working from Home (For Those Who Want To)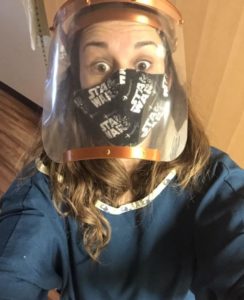 In the last couple weeks, Danny made the decision that the entire team can work from home if they want for the rest of 2020. However, he's also opened up the office a bit, so that some workers, if they'd like, can work at the office. Of course, to back that up, he's put the office through some genuinely rigorous safety checks.
That way, workers who do want to come to the office can be safe and feel safe. No one ever wants to feel like they've put their health on the line just to work a shift. As a business owner, you have to do everything you can for your employees' safety while also making sure that they know you're doing that, too. 
Safety on Zoom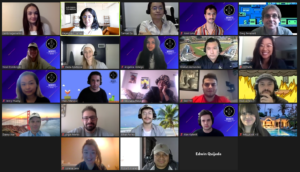 Here at Website Depot, we do almost all of our meetings, podcasts, and more on Zoom. Like so many other companies, we've found that Zoom is a truly powerful video conferencing tool, with so many advancements over the products we were using just a short period of time ago. However, there are some tips to stay safer on Zoom, too. 
Utilize the "Waiting Room." By individually clicking everyone into the meeting yourself (or having a host you trust do it) you severely cut down on the odds someone will be in the meeting that you don't want to be there. Other ways to help that: make sure your meetings are password protected and lock the meetings after every participant has arrived. 
You may also want to authenticate users, which means allowing users who have signed-in, to participate in your meetings. For more advanced settings (and depending on what's going to be covered in your meeting) you may want to turn off the ability of participants to share their screen. That way, you don't get someone jumping into the meeting and showing something no one needs to see. 
There are many ways to keep you and your employees safe while growing your business. That can be just one of the topics addressed in a remote marketing consulting in Los Angeles session with Danny. You can get one of those at reduced COVID-19 prices at: (213) 457-3250.