"The digital age is now here," is something that Danny has more or less said multiple times. The idea is that the digital age was always coming but the pandemic has accelerated it. Like many of us, you probably heard for years that video-conferencing and remote work would become the norm for many companies. Then, in essentially a week or so in March, it all came to pass. 
However, it's important to note that this won't be the end of innovation. Whether or not there's a "second wave" at this point, tech (and how it relates to digital marketing, work, and everything else) will continue evolving. That means that your business, in many ways, has to keep up. This is the kind of thing that Danny often helps with during his remote consultations. 
A New Kind of Networking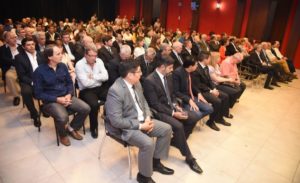 While many companies are moving back to re-opening to the point where they can have customers or clients in their store or office, large events (like the one pictured above) are off the board for some time. In fact, many companies aren't doing any kind of "in-person" events through the rest of this year and even into the next. 
However, that doesn't mean that you're precluded from reaching out to your customers (and prospective customers). If you've been reading these blogs for some time, then you know that podcasts, videos, and more are a great way to reach out. 
They could show what you're offering right now, or discuss what you're doing to make your business safer. However, it's important to not stay stagnant with these, either.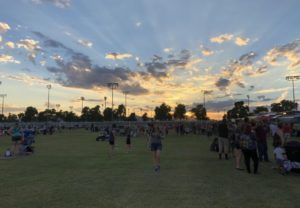 A "virtual mixer" might be in order, or some kind of webinar. When you find something that works for your company, that's great, but don't stop innovating. It's going to take more and more to stand out in the virtual space. 
Backed by Experience
These are exactly the kinds of things that Danny can assist your business with. If you're looking for ways to better maintain your flexibility during this time, you can schedule a remote session with Danny at (213) 457-3250.