What They Do: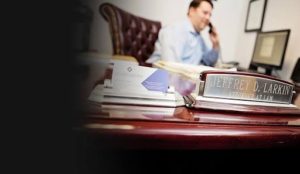 This digital marketing client of ours handles personal and small-business bankruptcies. To use a phrase from their site, "one call ends the stress." San Diego bankruptcy attorney Jeffrey D. Larkin has more than 17 years of experience with bankruptcy law and debt relief. Having worked for some of the biggest bankruptcy law firms, he combined a "big firm" professionalism with a "small firm" feel. 
Credit repair, loan modification, debt settlement, consolidation, even helping with short sales and debt collector harassment – the Larkin Law Firm helps people. 
What We've Done for Them: 
This job is great because of the way it allows us to help people who will then go on to help others. During the pandemic, bankruptcy attorneys have perhaps become more important than ever. 
Indeed, some attorneys who didn't practice bankruptcy law before have transitioned into it. That makes the work that the Larkin Law Firm does all that much more important. After all, with something as important as a bankruptcy, it's better to go with someone who's been doing it for 17 years as opposed to someone who's been doing it for a few months.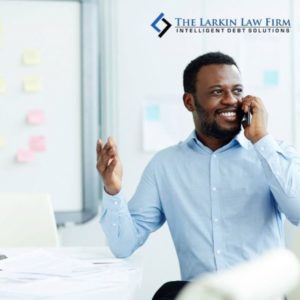 As one of our newer clients, we've gotten right to work helping the Larkin Law Firm. As of this writing, in the last month, conversions have increased fivefold, and overall traffic is up more than 150%. 
Moreover, in the Larkin Law Firm's area (the Carlsbad and San Diego region) the client has rocketed up the Google search rankings for "bankruptcy attorney" and "credit repair attorney." As you might imagine, those are competitive keywords indeed. 
What that means is that more people than ever are going to be able to find the Larkin Law Firm, and then see all that the law firm can do for them.  Danny can bring similar results to your business. To schedule a consultation, call (213) 457-3250.