What They Do: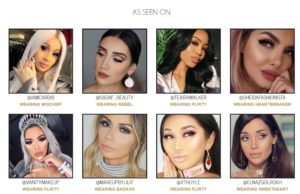 Simply put, the best eyelashes anywhere. Lavaa Lashes has some of the most iconic eyelash looks anywhere. You don't have to take our word for it, you can look at the several, several (and we mean, several) famous people who have used their eyelashes. 
From stars of stage, screen, and more (including Cardi B) these eyelashes give folks the looks they want. Of course, you don't have to be famous for these eyelashes to work for you. They can give anyone the glam look that they want. 
What We've Done for Them: 
It's impossible to overstate the effect that the pandemic has had on so many. Big events, big plans, all put by the wayside due to shelter in place orders, closings, and more.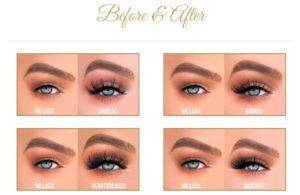 That's what makes a business like Lavaa Lashes all that much more important now. 
Sure, the big events that someone may have planned on having these lashes for might be gone. But, it's always important to look and feel your very best. You can wear these lashes when you see your friends and others while social distancing. 
The lashes stand out so much, someone will definitely, absolutely be blown away by them even if they are six or more feet away. 
Lavaa Lashes has been a digital marketing client of Danny's for some time. It's great to see them rise in the Google search rankings because anyone who finds Lavaa Lashes is going to be able to find the right kind of lashes for their needs. Indeed, the selection at Lavaa Lashes is so vast and varied, there's a lash for everyone. 
They're towards the absolute top for keywords like "eyelashes online," "false eyelashes online," "stockable lashes," and others. As they work with us, all of their keywords keep climbing. That's true even during this difficult time period. 
To see those same kinds of results for your company, reach out to Danny for a remote marketing consultation. You can do so at a reduced price right here: (213) 457-3250.