What They Do: 
They're best known for providing folks with car insurance. That said, they do so much more than that. Many of the services that people would have to go to the DMV for (and wait in lengthy lines for hours) can be done through Mona's Insurance. 
Additionally, there can provide insurance for so much more than cars. Homes, boats, businesses, motorcycles, and more: they offer all kinds of insurance. Moreover, they can also get insurance to people who may find it difficult to get insurance elsewhere. 
They even offer services that have nothing to do with insurance, such as income tax preparation, notary public services, and many others. You can even go to them for roadside assistance, such as if you have a flat tire or something similar. 
This section of the blog could've been shorter if we had just listed all of the services they don't provide. 
What We Do For Them: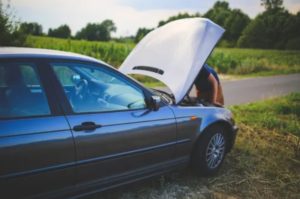 A company like this is "essential" in every sense of the word. It was always great to work with them, but it's especially gratifying to see how they're able to help so many people during the pandemic as well.
So, it's been our job to make sure their digital marketing reaches out to more and more people. As of the last thirty days, their organic SEO traffic has increased by more than twelve percent. Additionally, their Google Ads traffic has gone up by more than one-fifth. 
These successes enable them to reach more and more people that their services could help. 
Your business may not offer everything that this business does. However, that doesn't mean that you're precluded from experiencing the same kind of growth. To see what we can do for you and your company, you can schedule a remote marketing consulting in Los Angeles session with Danny (at reduced prices) by calling (213) 457-3250.