What They Do: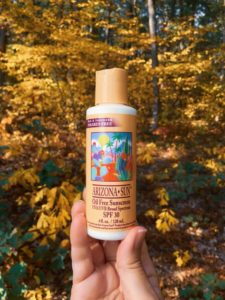 They make some of the best skin care products around. Many of their products are "sun care," sunscreens, and more. These can keep your skin safe from even the sun's harshest rays. 
You might think: "that's great, but what makes them the Client of the Week in the middle of November?" 
Well, for one, they're an Arizona-based company. So, the sun is going to be out all winter long there. Folks can get plenty of use out of high-quality sunscreen during November, December, and January in and around Arizona. 
Moreover, they also offer a truly top-notch lip balm. 
Even if you're as far from the hot Arizona sun as can be, a great lip balm can come in handy. 
Freezing wintry winds, blizzards, and swirling snow can lead to chapped and even cracked lips. 
Arizona Sun's "Lip Kist" works as a lip treatment and moisturizer. 
So, it can relieve your lips once they've been dry and chapped. Then, it can keep that from occurring. 
Moreover, you can wear it over lipstick. Should the sun come out, this lip balm will protect you from the sun, too. 
It certainly doesn't hurt that this balm has a great lemon taste, either. 
What We've Done for Them: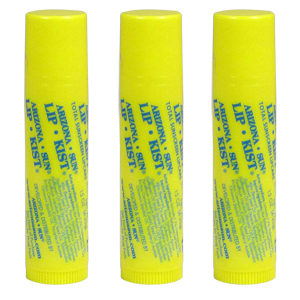 With the high-quality products that Arizona Sun produces, our job is just to make sure that more people can see them. 
Once folks are aware of what Arizona Sun has, they flock to them. 
To that end, we've helped Arizona Sun climb high on the first page of Google for keywords such as "Suntan Arizona," "sun tan lotion companies," "sunscreen gift pack," and others. 
They've even seen some incredible growth in rising keywords, too. 
For example, in just the last month, "lemon lip balm" went up 27 spots on Google. That's way, way more than one page! "Sun products" went up 16, too. 
These products make for great stocking stuffers no matter where you are. 
If you're in a warm area, they can be used immediately. For those in cold-weather areas, getting great sunscreen can be another reminder that summer will be around soon again. 
You don't have to make top quality sunscreen to benefit from the knowledge of Danny Star. You can schedule a remote consulting meeting with him at (213) 457-3250.