Every morning, we search for news articles about digital marketing. The goal is to either learn something new. Or, alternatively, to read something that makes us think in new ways. 
This morning, Danny Star and the team came across an article called "Financial Advisors Need to Amp Up Their Digital Marketing Efforts – New Research Shows." 
Upon reading this, we laughed. 
Not because we disagreed, of course. Danny and the team couldn't agree more. But, rather, it's that every industry could amp up their digital marketing efforts. The article itself actually explained why.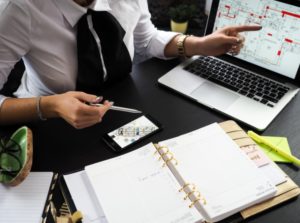 Insightful and Educational 
The article opens with: "a survey of 2,000 adults investigated how people interact with marketing tactics conducted by financial advisors. Key takeaways include: almost two-thirds of respondents said insightful and educational content, as well as personalization, would make an advisor's marketing stand out." 
We're sure that's true for financial advisors. 
We're also sure that's true for just about any industry. 
Yes, the world of finance may be able to benefit from educational and informational content than most. After all, finance can be confusing to the layperson while also being very high-stakes. 
But, every industry could use this. 
Danny and the team have so many clients who are law firms and rehab centers. Those industries have very high stakes as well as jargon and terms that can be potentially opaque and confusing. 
Danny and the team often stress to these clients how much they should inform and educate in their content. 
It establishes you as an authority. This kind of content lets someone know they can trust you. Moreover, it's also the kind of content that people can turn to as a resource for years. The opposite of ephemeral, this sort of content has real staying power. 
To learn how to harness that and more for your company, schedule a remote marketing consulting in Los Angeles session with Danny. He's offering them at reduced COVID-19 rates: (213) 457-3250.