If you've read these blogs for any length of time, then you know what an emphasis Danny Star puts on analytics and data. 
You have to read them. Then, you can use that info to help grow your business. Specifically, at least in terms of online marketing, you can figure out how and where to adjust. 
That said, you have to be able to read them properly, too. 
You have to know what you're looking at as well as what you're looking for. 
Then, the next step is to respond to that data the right way. 
Many often overlook the last, but that's the kind of thing that Danny helps clients with all of the time. 
There was a recent example in the news that our team was awed by.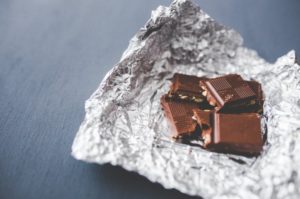 Hershey's Plays "Hardball" 
We don't have to explain Hershey's chocolates to you. The odds are extremely high that you know what kinds of chocolates Hershey's makes. In fact, the odds are probably not bad that you're eating Hershey's chocolates right now. 
Recently, they used analytics and data to make a bold business choice. It paid off for them, but it might not be the kind of choice that everyone would be comfortable making. 
We discovered this in an article from the good folks at Confectionary News. 
Hershey company president and CEO Michelle Buck told investors: "Our core US business remains healthy, as consumers reach for small treats during the pandemic and they continue to celebrate important rituals in their lives." 
So far, so good. 
It's the next part that stands out: 
(Buck explained) Hershey's "has been able to leverage these (rituals) despite parts of the (U.S.) experienced and reacting to the pandemic differently by tracking cases of COVID-19 cases by zip code and adjusting inventory and marketing messages to reflect ebbs and flows in disease and regional response." 
Wow. Go back and read that again. 
Essentially, Hershey found the zip codes had high numbers of COVID-19 infection. 
Then, they adjusted both their marketing as well as their (presumably local) inventory to reflect that. 
That's using data. That's adjusting quickly and properly. 
It's one of the many reasons that companies like Hershey's stay on top, year after year. 
For help in harnessing data, analytics, or anything else for your company, you can schedule a remote marketing consulting in Los Angeles session with Danny at (213) 457-3250.