If you're looking for inspiration in your marketing, you may look at your competitors. You may look at what you've done in the past. 
One thing that Danny Star and the team do here from time to time: look at the industries that are struggling. 
Look at the ones that have faced unprecedented challenges, the ones that had to deal with problems that many did not. 
That brought us to these two articles from the furniture industry.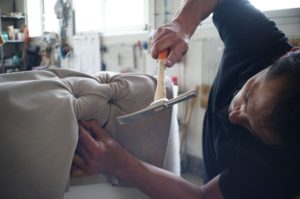 Better Online Options 
Obviously, people will never stop buying furniture. 
So, while it may face challenges, it will never go away. 
But, COVID-19 hit it particularly hard. 
After all, folks aren't going to a showroom in the midst of a pandemic. 
The furniture industry had to provide new ways for people to discover and assess furniture. 
For example, some furniture websites did everything they could to provide a better inactive experience. 
Here, "Houzz Pro users will be able to choose from thousands of colors to customize 3D model walls…" 
Even if your company doesn't offer furniture, paint, or anything like that, improving the interactivity of your online options can be a great tool. 
Giving more options, more ways to see and suss out everything that you have can go a long way towards connecting to customers today and tomorrow.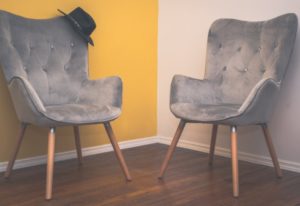 Safe, Attractive Offline Option 
If you're going to do something offline, make it safe. 
That's the best advice for anything right now, as the pandemic rages out of control (again). 
Look at the top left picture in this article. 
Wide open outdoor space. 
Everyone wearing masks. 
As the kiosks are socially-distanced, so too are the people checking them out. 
Plenty of room for everyone. 
Yet, everything is also laid out in such a way that folks passing through really can get a good feel for what's there. 
That's how to run a safe event. Moreover, that's the kind of event that lets potential customers know that safety is important to you. If you can handle the safety aspects of your job, then you can probably handle the other ones, as well. That's how you build a customer base even if someone doesn't buy something initially. 
For help with anything related to growing your business, you can schedule a remote marketing consulting in Los Angeles session with Danny at (213) 457-3250.