This is a time of year when many look back. 
Looking at what worked, what could have worked better, and what could be improved. 
By that same token, if you're like Danny Star and the team here, odds are you've read any number of "What to Do for 2021" articles. 
If you've been considering trying something new for marketing your business, right after the holidays may be the time to do so. 
For many industries, it can represent a "dead zone." After the rush of the holiday season, but before the new year really begins in earnest.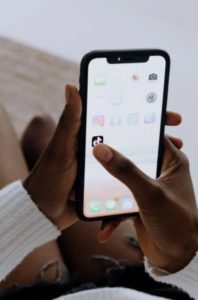 Nextdoor, TikTok, and More 
If your business hasn't at least experimented with these yet, it may be time to do so. 
After all, you may have remembered reading many, many years ago articles that said things like: "why it might be time to put your business on Facebook." 
That's not to say that either will ever be that big. 
But, there may be potential customers for your business that could easily be reached through either. 
While there are any number of exceptions, TikTok users tend to skew younger whereas Nextdoor tends to go a bit older. 
For another, as you may know, Danny always stresses the importance to our clients of claiming their Google My Business (GMB) page. It's something that you can control, a way of helping your business to rank that much higher while letting potential customers/clients know the truth about your business. 
Nextdoor has something similar: you can create a "Nextdoor Business Page." This is entirely free. Yes, paid advertising is available, too. But, you could get started with this page right now. In our podcasts, blogs, and everything else, Danny tries to stress how there are positive actions you can take right this moment. 
For more ways to grow your business, you can reach Danny for a remote marketing consulting in Los Angeles meeting at (213) 457-3250.