Being too optimistic or too negative can hurt. 
That's true in life as well as in business. 
Too much negativity in business can cause you to miss opportunities, to undervalue what you have and what you can do. 
Too much optimism, on the other hand, can keep you from seeing potential mistakes on the horizon. 
"Hope for the best and prepare for the worst" became a cliche because it's a good idea. 
We recently read a great article about how "your marketing will fail in 2021." 
It has plenty of good advice. Danny Star and the team here aren't just saying that because it's chock full of stuff that we can help with.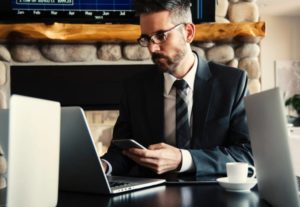 Steps You Can Take 
Financial advising, like so many other businesses, had a tough 2020. After all, it's hard to pay for a service that's to advise you on what may come when we're all blindsided by a global pandemic. 
While the particular article we're referencing was written about financial advisors, there's great advice here for businesses of all kinds. 
Making sure that your website is updated and responsive, ready for what's ahead. 
Having a consistent content strategy. Investing in local SEO. Utilizing email marketing and closing out strong with a great call to action. 
Every business can benefit from this. 
In fact, if, as we go into the new year, you're looking at things you could improve about your business right now, right this minute, these are some areas you might want to address. 
Sometimes, the greatest improvement is found in the margins. 
Perhaps it would benefit your company greatly to open a new location. However, you might see plenty of growth from using email marketing as best you can. What Danny Star and the team focus on is leveraging everything that you have to offer so that it all works together for your growth. 
To schedule a remote marketing consulting in Los Angeles meeting with Danny, call (213) 457-3250.