What They Do: 
Simply put, improve lives. They help people to look so much better, to boost their self-confidence. The Venice Beach Surgical Center and the great Dr. Rojas always do fantastic work for their clients. 
That said, we specifically wanted to highlight them during this time because Danny Star and the team here know how many folks are focused on improving how they look. "New Year's Resolutions" can be genuinely helpful, and in January, so many of us are looking for a fresh start. 
Eating right and exercising are good ideas regardless of anything else. However, to get the best, most lasting, incredible results, Dr. Rojas and his staff can help. Between Hi-Def Liposuction, breast augmentation, tummy tucks, facelifts, butt lifts, and so many other operations, there's a way to improve how you look. 
It's important to note that not all of the procedures offered by the Venice Beach Surgical Center are, well, surgical. Indeed, there are plenty of great, confidence-boosting operations that are non-surgical in nature, too. If you're looking to improve your looks, look no further.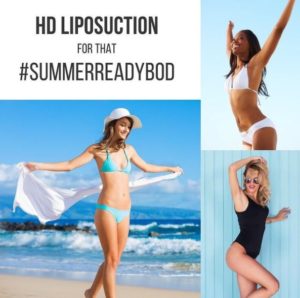 What Danny Star and the Team Have Done for Them: 
When working for a company like the Venice Beach Surgical Center, it's important to help them grow because they, in turn, can help so many people. 
As we're able to increase the Venice Beach Surgical Center's online marketing reach, they're able to improve the lives of others. 
So, to that end, we've gotten them into the first Google position on the first Google page for the keywords that matter to them: "cosmetic surgeon Venice Beach," "liposuccion HD Los Angeles," "liposuction HD Los Angeles," "lipo HD Los Angeles," and others. Someone doing their research for how to improve their looks, confidence, and life, is now more likely to come across those keywords, and thus, the Venice Beach Surgical Center. 
Then, they'll be able to get the very best in any number of procedures. 
For similar results for your business, you can schedule a remote marketing consulting in Los Angeles session with Danny Star at (213) 457-3250.