Are you looking for the "hot new thing" in 2021 marketing? 
Have you been searching for something that will set you apart from the rest? 
Often, when Danny Star sits down with someone for the first time, that's part of what they're looking for. Sure, they might not say it. But, it's usually in the back of their mind. 
That said, often, the best course of action for them to take isn't necessarily to do something "new." Rather, it's to do the things they were doing better, or in new ways. 
Danny can absolutely help with that. 
The team thought about that today when they came across this article, about "Four Trends That Will Mark Digital Marketing in 2021." 
What's striking is that it didn't mention anything "new," but rather, a recommitment to what has worked in the past, updated for the modern era.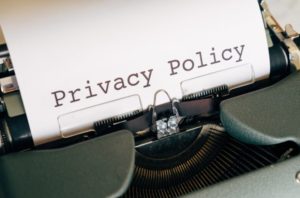 What Never Goes Out of Style 
Look carefully at what numbers one and three are in that article. 
They are "Privacy and Identity, Much More United" and "Improve Data Protection Tools." 
It stands to reason that, after the digital era truly took a step forward in 2020, people will want more security in the year to come. 
Having effective security (while maintaining your customers' privacy) will never be passe. It's not the sort of thing that will ever be disdained and overlooked. Really, regardless of what industry you're in, if you're doing business with customers online, you're going to want to have security and privacy protocols that your customers can trust. 
Speaking of trust, it's one more way to build that with them. On top of any safety protocols you may implement for in-person shopping, you can use this to show them just how serious you are. After all, the rest of your marketing efforts may fall on deaf ears, so to speak, if your security, online and off, against ne'er-do-wells and COVID-19, aren't up to snuff. 
To schedule a remote marketing consulting in Los Angeles session with Danny, to talk about this or just about anything else, call (213) 457-3250.