Google never sleeps. 
That's true figuratively and literally. 
Obviously, you can use Google day and night, at any time, etc. 
However, that phrase is also true in the fact that Google always seeks new ways to improve their products, to make things easier on their uses. 
Case in point, this recent change to the Search Console. 
They enhanced the "Association page within the Settings menu." 
This can do more for your company than you might think. Danny Star and the team have highlighted one way that it can benefit your company: search results.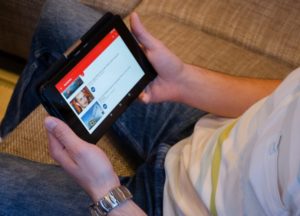 Analytics, Associations, and More 
Search Console supports many different associations types. YouTube, the Play Console, the Chrome Web Store, the Actions Console, etc. 
However, perhaps the best benefit to this change, comes in the form of enhanced Google Analytics. 
See, as Google states, you can "view your Search Console data, such as organic search queries, in your Google Analytics property. (Now), you can also link Search Console domain properties to Google Analytics to get better coverage of your organic search results. We recommend using this option as it can help you get a more complete picture in the Search Console reports in Google Analytics." 
"Better coverage of your organic search results" is such a boon to your business. 
Sure, Google Analytics was already powerful and clear. But, with a "more complete picture," you can do that much more. 
Really, this is just something that Google's done today, as of this writing. Who's to say what they'll do tomorrow? 
You could already use Google Analytics to see what was working and what could be improved. Instead of wondering, thinking "is this working or not," you could know definitively. Now, that's even clearer and more powerful. 
For help with interpreting analytical information for your company, or anything relating to growing your business, you can schedule a remote marketing consulting in Los Angeles session with Danny Star at (213) 457-3250.