In February, with cold weather outside, a trip on a cruise ship sounds quite appealing. 
Of course, like everything else, the pandemic has to be taken into account. 
Cruise ships, as much as or perhaps even more than most other injuries, really struggled during the pandemic. 
"Stay more than six feet apart from other people" and "don't congregate in groups indoors" is difficult on land, to say nothing of a vessel.
However, like so many other industries, it's starting to bounce back. 
Danny Star and the team saw this article today about marketing and realized there are some tactics in here that could work for your company, even if you're not on the high seas.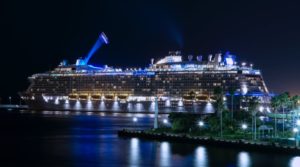 The Power of an Authentic, Honest Voice 
This article, "After a Long Pause, Cruise Lines Restart Their Marketing" has many insights. 
For example: "Regent Seven Seas Cruises began a social media campaign this month that profiles ship staff and crew by way of short films that highlight their backgrounds and families." 
It goes on to say "in (these) clips, the crew serve as narrators. Called 'The Heart of What We Do,' the campaign gives guests a look at the lives of the crew who many cruises think of as friends after years of returning to the same ships." 
Then, the article discusses a different cruise line which "raised nearly $125,000 for out-of-work crew." 
Think of how powerful and effective that is. 
Even if you're someone who's spent a lot of time on cruise ships, odds are you're going to be at least a little reticent about getting back onto one. 
Yet, instead of showing folks having a great time or something, the marketing campaign focused on the workers. It focused on people who are going to be making the cruises safe, the people who you'll be there with. 
That's what can inspire someone to think "that does look safe" and get on a cruise ship. 
You can do the same thing for your business. 
Show your staff and employees talking about their work, what they do, what it means to them. 
You can show them doing it, too. This will, organically in so many cases, also show the lengths you're willing to go to, the detail you put into your work, and yes, how you're all staying safe during the pandemic. 
This kind of emotional connection can be invaluable.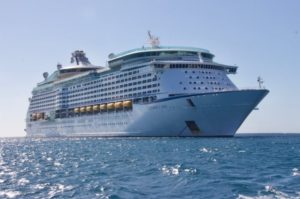 "Going for It" at the Right Time 
Later in the article, it says "Royal Caribbean Group CFO Jason Liberty said this week that it doesn't expect to broadly ramp up marketing until more ships are back in operation, but it has made some exceptions." 
Spending all of your marketing budget, right now, before everything is up and running, can be counterproductive at best. 
"Strike when the iron is hot" means "spend the money when you're going to get the best return for it." 
You can see this with plenty of companies, holding off a bit with their marketing until more of the world gets vaccinated. 
That said, you don't want to "fall off of the map" either, so to speak. Keeping your marketing moving forward, while saving for the better days to come, can be a great strategy. 
For more about your marketing strategy, you can schedule a remote marketing consulting in Los Angeles session with Danny Star at (213) 457-3250.