What They Do: 
They offer some of the best kitchen and bathroom tiles and more for the Southern California area. Big names such as Porcelanosa and others are just some of the big names that they offer. While the pandemic has imposed a toll on so many businesses, Amirian Home and Glendale Tile have managed to thrive. 
With an outdoor tile showroom in Glendale, folks are still able to see and feel what tile would be like in their own homes and properties. Moreover, they'll be able to do so without having to worry about their own safety. 
That said, Amirian Home and Glendale Tile have excellent websites, too. There, folks can see and learn all that they need to know about these products without ever leaving the comfort of their own homes.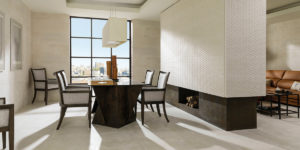 What Danny Star and the Team Have Done for Them: 
Perhaps the oldest cliche in all of marketing is that a product "sells itself." However, the great products and services that Amirian Home and Glendale Tile offer really do. 
So, then it just becomes a question of making sure that more people than ever are able to see the products and services offered here. 
Danny Star and the team have helped boost many of their keywords into the highest spot on Google. These are important keywords, too, such as "bathroom vanities Glendale CA" and "outdoor tile showroom Glendale." 
Additionally, many of their keywords are on the rise, too. "Kitchen tile store Glendale" is now one spot out of the top, while "Porcelanosa tile" has risen 26 spots in the last month alone. 
As winter becomes spring and more and more people get vaccinated, folks are going to begin entertaining again. These great products make sure that their homes will look better than ever. 
For help with growing your business, you can schedule a remote marketing consulting in Los Angeles session with Danny at (213) 457-3250.