What They Do: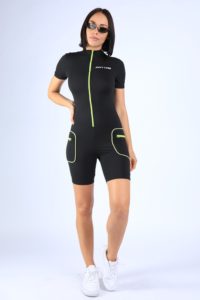 They make clothes that look and feel fantastic anywhere, from the street to the hottest spots. Everything they do is focused around the idea of creating something that's fashion-forward, all without having to sacrifice comfort. That said, the apparel they make is always functional, too. These tops, bottoms, jumpsuits, dresses, and everything else can be used how and when you want. 
When the founders came together to start the company, they built it around the idea that a person's style changes with their mood. One day, you're chill and relaxed. The next, you're active and sexy. Indeed, it doesn't even have to be "the next day," it could be "the next hour" or even "the next moment."
Dedicated to fashion, style, and making their customers look and feel fine, dope, and sexy AF (their exact words), Alvy Luxe designs perform all day every day.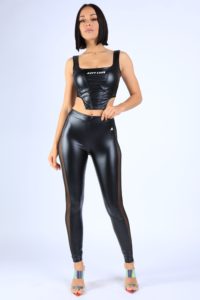 What Danny Star and the Team Have Done for Them: 
If you've seen Alvy Luxe designs, then you know how these pieces really do sell themselves. 
It's just a question of making sure that more of their potential customers see them online. 
To that end, we've helped quite a bit. 
You'll find them as the top search result for "red tie dye jumpsuit. Additionally, in just the last month, they've gone up 15 places for "black biker romper" and twelve for "high waisted bodysuit." As you might imagine, these are highly competitive keywords for their industry. 
We're always looking for more ways to push them higher, as they've recently gone up double digits with "bodysuit high waist" and "spandex biker shorts." 
Alvy Luxe makes unique, incredible apparel, true. But, your company can have this kind of success, too. A remote marketing consulting in Los Angeles session with Danny Star could be what does it. For more: (213) 457-3250.