"We aren't really sure about doing anything virtually right now. Aren't people going to be going back to their lives soon?" 
The answer to the second question is, hopefully, "yes." 
However, that doesn't mean you should stop any virtual events you had planned or anything of the sort. 
The truth is that virtual events are here to stay. 
Sure, people will, in all likelihood, be heading outside more, willing to go to more in-person events, yes. 
That said, virtual events are convenient. They allow people to do more comfortably and on their own schedules. 
A great example of that came from a recent client of the Danny Star Team.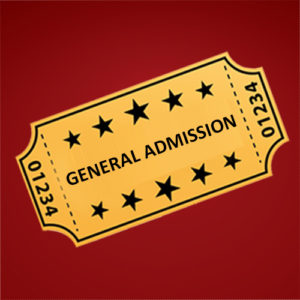 The IFBB Indy Pro/NPC Midwest Battle of the Champions on May 8th 
Dave Bowers Productions put together what's called an "Olympia Qualifier" for the International Federation of Bodybuilding and Fitness. 
This is a very big deal in this world. 
During this event, there will be competitions in the categories of Men's Bodybuilding, Men's Classic Physique, Men's and Women's Physique, in addition to Women's Figure, Bikini, and Wellness. 
Many of the top finishers in these events will then move on to even higher-stakes events. 
Folks can buy tickets to the event, which will be at the Sagamore Ballroom at the Indiana Convention Center here. 
Now, you may have read to this point and thought: "Hey, that sounds pretty cool, but I don't think I'm going to be able to make it to Indiana on May 8th." 
Exactly. 
Pay-per-view tickets are available, too. 
You can watch on just about any device from anywhere. 
That's true for this event, yes, but it can be a great idea for your business, too. 
For real estate companies, car dealerships, and more, virtual tours aren't going away. Instead of someone taking all kinds of time out of their day to go somewhere (and go through something they might ultimately not be interested in) they can go through the tour online and make a decision that way. 
Incorporating virtual events, video marketing, and more into your business model is a great idea going forward no matter what. 
For help with this or anything else related to growing your business, you can schedule a remote marketing consulting in Los Angeles session with Danny Star at (213) 457-3250.