Team management is never stagnant. 
A year ago at this time, Danny Star and the team here were analyzing changes we'd made immediately in the wake of the pandemic. Then, we were updating and changing those, as March turned to April and then to May. 
Now, as more of the world opens up, we're changing again. 
The team today came across this great article. 
There's a lot to be learned in there about how managing a team has changed over time. (In this context, "over time" means "the last year or so.") 
That said, there's a couple things that Danny and the team here would add to this.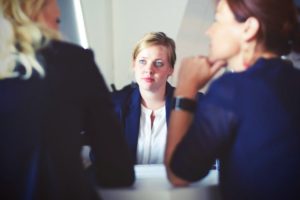 "Don't Throw Everything Out From This" 
A year ago, we said that "the digital age is upon us." It was true then and it's true now. As everyone moved online, we had to find new ways to communicate, to work in teams, to stay on task. 
Now that the world has opened up (and will, hopefully, continue to do so) we're again in a period of change. 
That said, don't throw everything away. 
The digital age isn't ending because the vaccine is here. Rather, it's changing to accommodate that. Zoom meetings can still be very convenient, even if you're doing them while at the beach, the coffee shop, or in transit as opposed to your home work station. 
Email marketing isn't going away just because people feel far, far more comfortable shopping inside a store. Even though indoor dining will be very "in" (especially here in Southern California when everything opens on June 15th) delivery will always be extremely popular. The companies that succeed now are often going to be the ones who can leverage what they did during the pandemic with the current reality. 
For help with that and anything else in regards to growing your business, you can schedule a remote marketing consulting in Los Angeles session with Danny Star at (213) 457-3250.