Every company that can take advantage of their Google My Business page should. 
That's something Danny Star has been telling everyone here on the team for a long time.
The truth is that Google My Business is a powerful, potent, and free tool for helping your business to grow online. 
Indeed, when we onboard new clients, that's one of the many tasks that we take care of pronto. 
You don't have to take our word for it. 
This article about "How to Use Google My Business in Apartment Marketing" goes into great detail about how multifamily property businesses can use Google My Business. 
That said, there's plenty in here for your business to learn as well.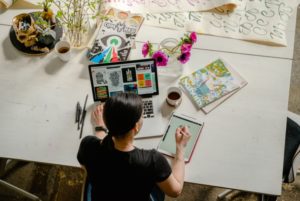 Claim It and Build It Up 
Claiming your "Google My Business" is important for many reasons. Not the least of them: making sure that people looking for your business can find your hours of operation, phone number, address, and so forth. 
Many of the business owners we work with are amazed when they find that there are so many out of date email addresses, phone numbers, and more online. Google My Business can eliminate that. 
Moreover, Google My Business makes it possible for you to put up pictures, videos, and more so that your business can be shown in the light that you want. 
Have positive reviews from customers/users? Google My Business is perfect for that, as it's a "well-moderated review platform where (potential customers) can read verified reviews and official responses are also critical." 
Another great benefit to GMB: the tracking. 
You can see who's clicking on what, who's calling, leaving messages, search results, and much more. 
By seeing definitively how things are going, you can improve on what's working and fix what isn't. 
To grow your business, you can schedule a remote marketing consulting in Los Angeles session with Danny Star at (213) 457-3250.