What They Do: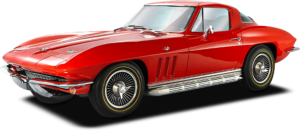 They can make your classic Corvette better. Moreover, they can do it better than anyone else. Whether you have a C1, C2, or C3 Corvette, they have the right parts for it. 
Maybe "the right parts" are NOS parts, "new original stock" parts from back in the day that were never used (or in many cases, even opened). Perhaps "the right parts" are their reproduction parts. 
They're so committed to improving classic Corvettes at CS of MD West, they actually make their own parts. They don't just "make the parts," however. Using the original blueprints, they make parts exactly to the original specifications. However, they do so using the best modern materials, so many of which frankly didn't exist when these cars were originally manufactured. 
You don't just have to send away for their parts, however. CS of MD West also can restore so much on these cars. Tachometers, speedometers, and clocks – there are so many different facets of your classic Corvette they can improve upon. 
They've been able to help so many classic Corvette owners over the years, whether those owners were going to enter their Corvettes into competitions or just drive them on the open road. 
What Danny Star and the Team Have Done for Them: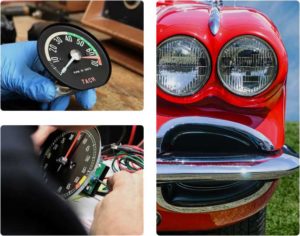 With a company that's as good at what they do as CS of MD West, it's our job just to put them in front of as many people they could potentially help as possible. 
They're right where they should be, in the top position on Google, for "Corvette tachometer repair" and "Corvette specialties." 
Additionally, they're on the first page and climbing for so many others that matter. That includes "Corvette clock repair," "1965 Corvette steel wheels," "Corvette speedometer," and many others. 
To put your company up where it should be, in front of the customers you want, Danny Star and the team can help. You can schedule a remote marketing consulting in Los Angeles session at (213) 457-3250.