What They Do: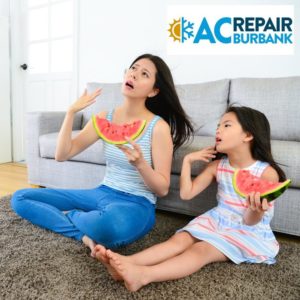 Simply put: keep people cool. As you've probably noticed if you're here in Southern California, it's been hot recently. Really, really hot. Memorial Day Weekend is over, so summer is upon us. This is the time when "air conditioning" isn't a "want to," it's a necessity. 
These professionals make sure that your AC unit is working exactly as it should. 
It's hard to really enjoy yourself and feel comfortable at home if your AC unit is on the fritz. Worse, it can become a legitimate health threat. 
The same is true for your commercial establishment, too. Workers that can't keep cool are workers who will struggle (at best) to work effectively. Additionally, if customers/clients have an opportunity to choose between one store that has AC and one that doesn't, well, that's an easy choice. 
The pros at American Clean Air & Heating can find what the problem is, then fix it fast. Whether it's repair, replacement, or anything else, they can get it done. 
Moreover, they do more than just AC, too. They can make sure your heat is up to snuff, too. Plenty of folks use them for routine maintenance. That way, by the time June is upon us, they don't have to worry about their AC. 
What Danny Star and the Team Have Done for Them: 

With a company that works as hard and as effectively as American Clean Air & Heating does, it's all about making sure they get in front of as many people as possible. 
Folks need their AC to work. So, we want to ensure that they can connect to American Clean Air & Heating as easily as possible. 
To that end, we helped them to climb 17 spots on the Google rankings for the keyword "AC installer Los Angeles." (As you might imagine, that's a competitive one). They also rose a whopping 42 spots on the keyword "AC repair Los Angeles." 
To reach similar success for your company, you can schedule a remote marketing consulting in Los Angeles session with Danny Star. For more: (213) 457-3250.