One thing that we always do here on the Danny Star team is keep up with digital marketing news. 
Recently, big news dropped: Instagram is "rolling out a native affiliate tool." 
What this means is that "creators will soon be able to earn commission payments for the purchase they inspire on the app." 
This can be a big deal for any number of folks. 
As you probably know, in the past, some Instagram users could tag products they used, bought, or worked with on Instagram. 
That just didn't bring them any money. 
It certainly inspired people to go buy or use those products. It may also have inspired companies to pay those Instagram users to tag/mention their products/services, but the Instagram users didn't get any direct money from it. 
Now, they can. 
This has multiple meanings.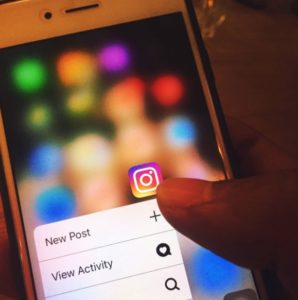 The Impact 
In a real way, this could accelerate influencer marketing. 
Influencers (and just about anyone else, once this gets going) will be more motivated than ever before to promote products. 
After all, as the article says: "as with all affiliate programs, the more you put in – the more you'll get out." 
So, this could make big influencers that much more successful. 
By that same token, it could make users/influencers with smaller accounts that much more successful, too, as they could grow through this. 
For brands, it could mean more effective influencer marketing than ever. 
"It's yet to be disclosed exactly how Instagram's affiliate payment model will work, but this typically ranges between 5-25% of the final sale value." 
So, instead of a company having to pay an influencer up front, they'll be able to essentially do it on commission. 
That can open up real, effective influencer marketing to more companies than ever before. 
For more help with growing your business, you can schedule a remote marketing consulting in Los Angeles session with Danny Star at (213) 457-3250.