"Is my site ADA-compliant? Does it have to be? Will I know if it is?" 
That's a common question from many of our clients, particularly after they learn how important ADA compliance is. 
The truth is that you can be heavily fined if your site isn't compliant with the ADA. 
But, the better news is that you should want your site to be ADA-compliant. 
An ADA-compliant website is more compliant for everyone. 
At the risk of gross oversimplification, the ADA originally mandated, more or less, that folks with disabilities should have the same rights and privileges as those who don't have disabilities. When the act passed in 1990, it led to more ramps, wheelchair accessibility, and more. It made your business more accessible, literally, for more potential customers and clients than ever before. Danny Star and the team can do the same for your business today by making your website ADA-compliant.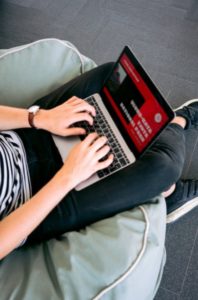 The Government (and Others) Penalize Non-ADA Compliant Sites 
Perhaps you've read the above and think: "OK, fine. That's something I'll get to eventually." 
No, it's absolutely the kind of thing that you should do as soon as possible. 
Again, to use the analogy of a storefront, you don't want someone to find that your business lacks accessibility options and then bring a suit against you. 
That exact same thing can happen to you online. 
In fact, it's probably happened to many of the biggest companies you've heard of: Nike, Winn-Dixie, Beyonce, and others. 
Each incident could bring a potential fine of $75,000. That's not something that a small business wants to pay. 
That said, the government isn't the only party that will fine you for a non-ADA-compliant site. Google will, too. 
Sure, Google won't force you to pay financial penalties. But, they'll penalize your site. A site that isn't in compliance with the ADA is one that is going to struggle on the Google Rankings, too. 
Google wants the best results to show in every search. A site that runs afoul of the law is certainly not among the "best results." 
ADA compliance can make your site better in so many ways. Danny Star and the team have helped clients with that for years. 
For more ways to improve your business, you can reach Danny at: (213) 457-3250.