"With all these new rules and regulations, how are we going to be able to get our customers' personal data?" 
That question, perhaps not always phrased exactly that way, is something that the Danny Star team has been asked more than a few times by clients. 
With "the death of cookies" seemingly soon to be upon us, it's a valid question to ask. 
Moreover, studies have shown that folks are taking their online privacy more seriously. Businesses of all sizes can be hamstrung without getting enough of their customers' personal data. 
Fortunately, there are proven, "white hat," quality methods to get your customers' personal data the right way.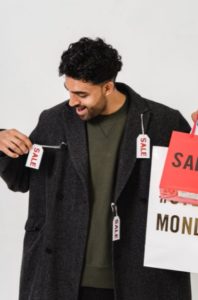 A Bargain That's Worth It 
That's what it takes to get your customers' personal data. 
When reading this great compendium, "50 Statistics on the Latest Marketing Trends and Strategies," scroll down to number 22. 
"Many consumers say they would willingly share their personal data in exchange for compensation." 
That makes sense. 
You may read it, however, and think: "OK, but I really didn't want to have to pay money for my consumers' info." 
You don't exactly have to. 
Instead: "80% said they will trade their personal and preference data for early or exclusive access and 79% for a chance to win a prize. They also rate discounts or coupons (53%) and loyalty points/rewards (46%) as highly valuable in exchange for their data." 
That's how easy it can be to get your customers' data. 
There's nothing underhanded or "wrong" about that in the slightest. 
Indeed, this is as clear a "win-win" as there is. 
Once you get them in on those discounts, you'll be in a better position to hang onto them as customers, too. 
By offering discounts and deals, you can collect your customers' data in a better, easier way than ever. 
For more help with growing your business, you can schedule a marketing consulting in Los Angeles session with Danny Star at (213) 457-3250.