What They Do: 
Elevated Seasons are true outdoor lighting and landscape professionals. 
As an expert landscape lighting company, they're Southern California's leading provider of landscape lighting design and synthetic lawn installation services. 
So, they're basically a "one-stop shop" for your landscaping needs. 
As the Danny Star team can tell you, they can make your property look how you want and they can even install the right synthetic lawn for it. 
That said, they can also help for far more than just permanent services such as those. 
For example, Elevated Seasons can provide lighting and designs for just about any event or gathering. 
They do an absolutely incredible job at holiday landscaping, making any Southern California property into a genuine "winter wonderland," (so to speak). 
This service is so popular, in fact, they're in high demand for it. 
Indeed, that's one of the major reasons that we're featuring them right now. 
Their holiday season is here.
If you want to book them to do your holiday landscaping, you don't want to wait till Halloween. 
In fact, you probably don't want to wait till Labor Day. 
If you're planning on having the kinds of holiday landscaping that make folks stare and smile when they pass by, now is the time to reach out.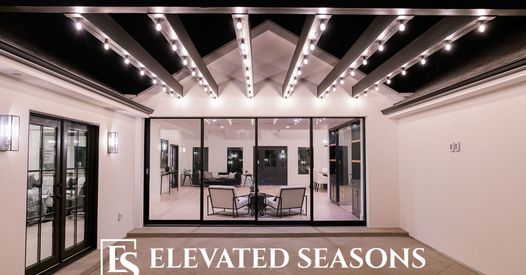 What Danny Star and the Team Have Done for Them: 
If you've ever seen some of the holiday landscaping from Elevated Seasons, then you know how great they can be. 
Indeed, they're so good at what they do, our job is just to make sure that more people see them and are aware of them. When people do see Elevated Seasons, they hire Elevated Seasons. 
So, in the last month alone, they reached the first page of Google for keywords such as "outdoor landscape lighting contractors" and "outdoor lighting contractors near me" (for the Southern California area). 
They climbed 40 spots in a month with the keyword "outdoor lighting contractors" and 35 spots for "turf installers in Los Angeles." 
That's the kind of increase that leads to long-term growth of a company. 
To achieve similar results for your company, you can schedule a marketing consulting in Los Angeles session with Danny Star at (213) 457-3250.