What They Do: 
At Wood Silverlake, they make incredible Italian food. 
Thousands of years of cooking tradition come to life in their wood-fire oven. 
They merge the best of Italy with southern California, as you can enjoy an authentic Italian meal in their beautiful garden and patio area. It overlooks Sunset Blvd., making the perfect dining experience whether you're with your friends, family, significant other, or are just looking for a great meal. 
That said, you can get their food for takeout and delivery, too. 
One reason we're highlighting Wood Silverlake right now is that they have some incredible specials right now. 
For example, until four PM, pizza or subs are just $10. They open at 11 AM, so lunch will never be the same. 
All day long, you can get a three course meal (a salad, a small plate, and a pizza) for just $39. If you want to go bigger, a five course meal includes a salad, two small plates and two pizzas or pasta for $69. 
If you and yours need a nine course meal, they can help here by providing three salads, three small plates, and three pizzas or pastas for just $120. 
Those are the kinds of meals that memories are made of.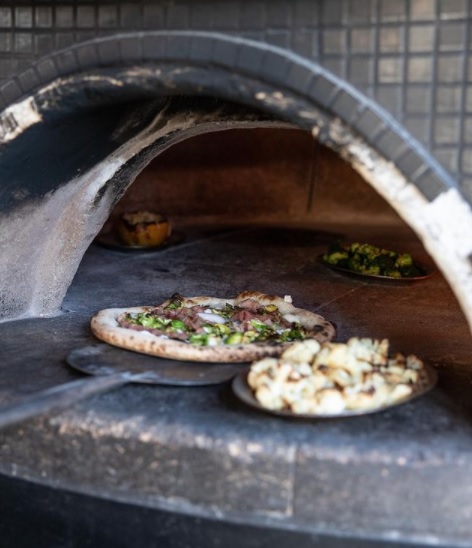 What Danny Star and the Team Have Done for Them: 
If you've ever had Wood Silverlake's food (or even if you've just seen the pictures on their social media feeds) then you know just how delectable it is. 
So, as their digital marketing company, we know that our task is just to make sure that more people see it. 
To that end, we've helped them to climb the Google Rankings for the keywords that matter to them. 
For example, they're at the top position for "Wood pizza delivery," "Wood Echo Park," and even "Wood Los Angeles," "Wood Silverlake," and "wood pizza." In the last month alone, they climbed up two spots (to the second overall ranking) for "pizza Silverlake." That, as you might imagine, is highly competitive. 
For similar success for your company, schedule a consultation with Danny Star at (213) 457-3250.