Award-Winning Marketing Consulting in Los Angeles
No business nowadays can succeed or even sustain itself without marketing. Whether you are a local business, entrepreneur or a big corporation; no matter what your industry is or how niche your activity is: you need marketing. Danny Star is here to work as your personal marketing partner to give you all the tools and advice that will take your company to the next level.
SEO, Social Media, Web Design.
These words are no stranger for anybody in today's business world. However, not everybody has the knowledge (or the time) to take care of such crucial elements. You need someone who works hand in hand with you; someone who has the knowledge, skills and work ethics for you to get both results and peace of mind. That's when Danny Star's marketing consulting comes in handy.
Who's Danny Star?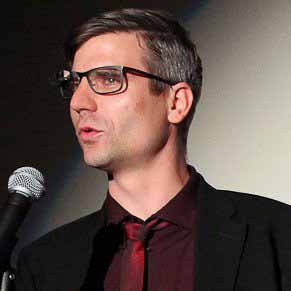 Danny Star is a well-known name among business owners in Los Angeles, Silver Lake and surrounding areas. He's a reputed marketing consultant holding Premier status of Google's Partner program. Danny has dedicated 20+ years of his life in learning and applying the latest techniques and trends in SEO and web design. He also emphasizes the need for a personalized work, as no business is like the other. Aside from his dedication, skills and knowledge, Danny has a genuine interest to give client exactly what he or she needs: no shortcuts, no cookie-cutter solutions.
Among Danny's many activities in marketing consulting, technology and internet, we can count:
Website Depot: a boutique Digital marketing agency founded and run by Danny that counts with an in-house team of 35 professionals and a solid reputation in the Los Angeles area.

SEO Academy: an online learning platform where he's one of the instructors too.

Silverlandia: the first interactive Map for local businesses in Atwater Village: Silverlake: Los Feliz and Echo Park

Hundreds of Google Connect events and workshops at important events like Small Business Expo

Digital Marketing 2020: Danny's first book encompassing every aspect of Digital Marketing from the basics to niche platforms. Official Forbes Council Member@ forbes.com