What They Do: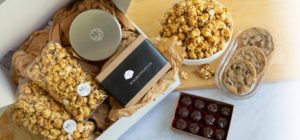 They make incredible gifts. 
We have to go on for longer in this blog, but that's really what they do. 
They make absolutely extraordinary, incredible gifts. 
With the holiday season in full swing, we thought it'd be right to highlight them again. 
If nothing else, their gifts seem even better this year. 
That said, it's not like it has to be the holiday season to give someone a great gift. 
Halloween, Friendsgiving, just a regular day when someone could use a pick me up – the possibilities are endless. 
Moreover, Malibu Gift has gifts for literally every member of the house. 
You can find unique vintage gifts here that can't be found anywhere else. There are even delicious pet treats, too. 
Speaking of treats, Malibu Gift's products are delicious. 
Cookies. Popcorn. Chocolates. 
We got some free samples, and then many of us on staff gladly paid to get more. 
You can get one item or another. Or, alternatively, (and many of us have done this for someone in our lives for the holiday season) gift boxes. You can choose from the curated gift boxes on site, or you can make your own using what's on the site. 
What Danny Star and the Team Have Done for Them: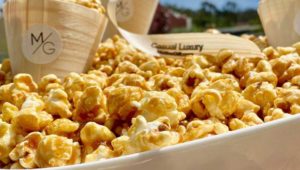 During this time, it's important to make people feel good. 
Plenty are struggling. 
Getting a gift, out of the blue, from someone who cares, can absolutely turn someone's day around. 
Malibu Gift makes that possible. 
We've helped them to climb even higher for the Google keywords that are important to their business. For example, they're now in the top position for "antique culinary gifts" and "Malibu stemless wine glasses." That's just in the last thirty days. 
They were already at the top in "Malibu vegan truffles," "Malibu gourmet truffles," "wine glasses from Malibu," and plenty of other keywords that have helped to expand their business. 
You don't need to have delicious gifts to get similar results (although it sure helps). To schedule a meeting with Danny Star to talk about your business, you can reach him at (213) 457-3250.