"We'd love to do more with video marketing but we don't have the right equipment. Paying for an influencer/host is out of the question, none of us have on camera experience, or really any camera experience, what are we supposed to do?" 
These are some of the most common concerns that folks have when it comes to video marketing. Each of those is valid. If you've just started with video marketing or are even just thinking of starting it can be intimidating.
However, it shouldn't stop you. 
You've heard us say before that you don't need to have lots of experience (or any experience) to talk about your business on camera. After all, you are a professional. You don't need to hire a professional, you are one. Sure, you might not be a professional spokesperson or anything like that. But, you are a professional at your job. You are more than highly qualified to speak about that. In and of itself, that's fascinating, because you have insights and knowledge a regular person would not. 
Additionally, there is one critically important thing to keep in mind with video marketing. This came from a great article about California tourism that the Danny Star Contribution Team came across today.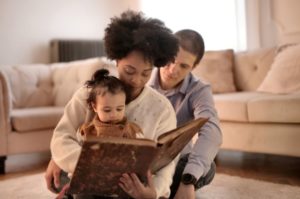 "Tell a Story With Each Frame" 
If you can do that, you've mastered video marketing. 
That comes from Skift, a company that "deciphers and defines trends for global CEOs and CMOs across travel, dining and wellness centers." 
They recently published a blog called "5 Ways Visit California is Rethinking Destination Marketing With Visual Stories." 
One of their points was: "tell a story with each frame." 
That doesn't mean put up a wall of text, captions, or anything of that ilk. 
That said, it also doesn't just mean that every frame has to be beautiful. 
Rather, it does mean that every frame should, at best, draw someone in. 
Maybe you have a frame of someone using or even holding one of your products. 
It's a frame of your employees providing services. 
Those are arresting, fascinating frames that draw people in. 
All of that having been said, don't feel like you need to do this for every Q and A, video podcast, etc. If it's one person talking and another answering questions, it might not be that every frame has to tell a story. But, you'll probably find one or two that do. They can become the thumbnail for the video, something you can put on your social media, and so forth. 
As long as you're using pictures to tell stories in your video marketing (without even needing sound/captions) you'll be way ahead of the game. 
For more about growing your business, you can schedule a consulting session with Danny Star at (213) 457-3250.