CLIENT: Sterling Silver Frame 
WHAT THEY DO: Simply put, they make the best frames imaginable. These are silver frames for a person's most important pictures, paintings, memories and more. With so many different styles to choose from, there's basically a frame for anyone's specific needs. On top of that, these frames are made entirely in the United States, too. While something like a sterling silver frame might seem like it's out of a regular person's price range, the truth is that there are many different levels of frames to choose from. That way, anyone who wants a frame that can make something truly timeless will be able to get one.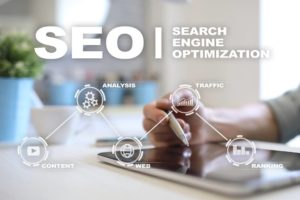 HOW WE'RE HELPING THEM GROW: Like many of our other clients, we're helping them to put the incredible work that they've done out in front of more prospective customers. They've already built a great business, we're just using our digital marketing to help them to grow bigger. So, that means that we've gone through some general design improvements as well as sprucing up their logo. By commandeering their social media, we've helped them to increase the reach of their social media posts, while giving them one less thing to worry about. To help keep potential customers "in the know" about sales and discounts, we've built them some banners that can get out the information in a more exciting way. Expert-level blogs that show customers just what's best about these frames have also helped them to rank higher online as well. A client like this has so many great products, so much that customers will want to see, a major part of digital marketing is just making sure that we show the best about them. Then, their craftsmanship will help them rise to the top. We've already seen plenty of growth with their most powerful keywords, and we're excited to see them continue. To get a free consultation with an SEO expert to see how your company could grow as this one has, set up a free consultation (213) 457-3250.