When the pandemic first hit, we all changed very quickly. 
Danny Star, for example, sent the entire team to work from home on the second Thursday in March. 
That proved prescient. It helped so many of us to adjust that much faster (to say nothing of the health benefits). 
As time has gone on, it's just as important to be able to adjust now, too. 
That's especially true if your company has become set in its new ways. 
We thought about that when we read this article, which mirrored many of our own experiences.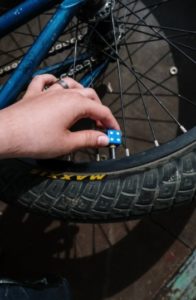 A Time for Meeting, a Time for Meaning 
Working remotely, working virtually, there's not nearly as much time for just "finding out" about your co-workers. 
The person who might, in a conversation, say something about what they do or their past that resonates with you probably doesn't have that opportunity in remote working. 
After all, if you're going to talk to someone on Slack, Zoom, Messenger, or something else, you come with a specific purpose. This purpose is almost invariably work-related. 
That's why it was gratifying to see in this article that "to keep the (workers) connected and morale aloft, (the CMO) encouraged staff to bring their children, household pets, or anyone or anything else they're passionate about to (remote) monthly departmental meetings." 
Now, maybe that works for your company. 
Alternatively, that could be a big "turn off" for your employees, too. 
After all, we're all busy, with plenty to work on remotely. 
We may not have time (and even openly resent) the idea of having to bring something that we're passionate about to a meeting. 
So, you might want to just do ten minutes of this or so at a meeting. Or, consider having just a handful of employees show something they're passionate about per meeting. 
Another idea: just go around the meeting and say one thing you're looking forward to. 
Those are just some ideas. 
As all of us continue in this new digital world, we'll find new methods. We'll also find newer methods that replace those methods. 
For more help with growing your business, you can schedule a remote marketing consulting in Los Angeles session with Danny Star at (213) 457-3250.