Every morning/afternoon, Danny Star and the team here go through many different articles about online marketing. 
There are seemingly endless blogs about "what not to do on social media." 
These tend to cover big mistakes: alienating potential customers, not being properly set up, that sort of thing. 
What they rarely cover are the sort of innocent faux pas that can happen to everyone. Moreover, they can absolutely happen to anyone who may not be that familiar with social media. 
Are these the kinds of missteps that can ruin your company? 
No. 
But, it always pays to know what the details are so that you can get them right.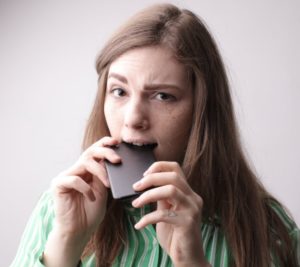 Asking Too Many Friends and Family Members to "Like" Your Facebook Page 
When you start a new page, it's normal to want as many people as possible to like your page. You want to grow. You worked hard. It's rewarding to see the number of those likes rise. 
But, you want to always make sure that your focus is centered on potential customers. 
If you just have likes from friends and family, that's not liable to help your page expand its reach. In fact, it could even eventually hurt your page. 
Consider: Facebook wants people on Facebook. 
Moreover, it wants people on Facebook as much as possible. While they're on Facebook, Facebook wants people doing Facebook things. That means clicking on things, buying things, engaging with things, and so forth. 
When you get a bunch of likes from friends and family members, Facebook takes note of that. But, as they're your friends and family, odds are they aren't going to engage with your page/content/business all that much. 
After all, they didn't come to your page because they were satisfied or even interested customers. They came because you had a prior relationship. 
So, if they don't continually engage with your page, that could slow or even stop your page's organic reach. Then, as engagement falls or even stagnates further, Facebook could make the assumptions (incorrect or not) that fewer and fewer people are interested in your page. Then, it acts on that by making sure fewer people can see it. 
Facebook itself is a tough market place. 
So, you want to focus on growing your customer base, not making sure everyone you still talk to from high school likes your page. Beyond that, you want real marketing advice that can help your page/business to grow, too. That's where Danny Star can help. You can schedule a remote marketing consulting in Los Angeles session with him at (213) 457-3250.