"How do I communicate with my customers right now?" 
That's a question Danny Star and the team get that requires a complex answer. 
Sure, you can reach your customers through social media, blogs, and so forth, but for many business owners, that doesn't feel like enough. 
The truth is that there are more platforms to connect to potential customers than possibly ever before. 
So much of what we do at our company is help our clients to realize which platforms are best for doing so. Then, we ensure our clients are best represented and active on those platforms, too. 
If you're unsure about how to best reach your potential customers, recent findings may be able to help.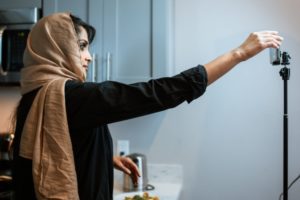 The Rise of the Webinar/Webcast
"About one in four people (39%) attended more webinars or webcasts in 2020 than in 2019," was something we read today.
That's a huge number. 
Yes, 2020 was an outlier in just about every way. 
More people were "stuck inside," so watching something like a webinar or webcast made sense. 
That said, it's not like that's going away. 
Even with the prevalence of the vaccine, folks are going to be watching these kinds of things, looking for more ways to connect. 
They can help your business quite a bit. But, you have to manage them properly. 
You certainly want to do a good job. 
But, you can't have several members of your team spending hours and hours (if not days) putting together a great presentation only for it to reach a few people. 
That said, having a presentation that "only reaches a few people" can be really, really good for your business. It means you've connected to some devoted people, and if the committment of resources and time were appropriate for it, that could be a huge success. 
Danny Star can help you to harness this for your business and so much more. 
You can schedule a remote marketing consulting in Los Angeles session with him at (213) 457-3250.