Who They Are: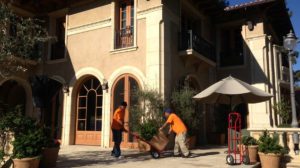 Simply put, they're Southern California's most trusted professional moving company. Moreover, they've been that for the last 25 years. If you go to their site, you can see the many, many world-famous celebrities who have used their services for decades (and felt strongly enough about having done so to sign something for the moving company). 
If those celebrities chose them to do their moving, when, as celebrities, they would be in a position to hire anyone, it says a lot about their moving prowess. 
Elite Moving & Storage is what's called a "full service moving company." That means that they offer any number of services, such as door-to-door moving, full packing, unpacking, (the latter always using high quality packing materials), in-house moving, and more. Long-distance as well as local moves are available, too. 
The one "home" that we all live in is the environment. So, Elite Moving & Storage uses their own, exclusive climate-controlled storage facility. That means they can deliver any item from their storage to any location whenever you might need it, all while being easier on the environment, too.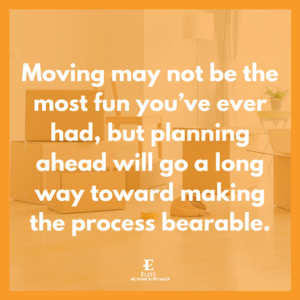 What Danny Star and the Team Have Done for Them: 
Elite Moving & Storage does so many long-distance as well as local moves. That said, the "local" keywords are so important to them because, as you might imagine, people move around the Southern California area all of the time. 
As of this writing, they're in the first page in the first Google position for keywords such as "Westwood Movers" and "movers Westwood." They're on the first page of Google for a litany of keywords, such as "reliable moving company," "expert piano movers," "moving company Westwood," and so many others. 
You may read this and think: "OK, sounds great, but my company isn't a top-quality moving company that's been helping Southern California for the last two-plus decades." It doesn't have to be to rank that much higher. You can talk it over with Danny Star at the team at (213) 457-3250.