The latest (as of this writing) Google Update is complete. Now what? 
That's something that business owners and marketers tend to wonder after each of these. 
Hopefully, the latest update found your company growing, or at least treading water/staying where you were. 
However, there are plenty of other companies that saw their rankings drop. 
Whenever these occur, Danny Star and the team field calls about: "what should I think? What should I do?" 
As with anything else in business, so much of the difference between success and failure is determined in how you react.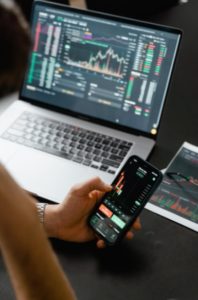 What it All Means Right Now 
So, when Google says that the "core update rollout is now effectively complete," it's important to note that it really has ended. 
Search results should remain settled pretty much, as the new search index has been effectively transmitted to the data centers. 
So, (and here's the rough part for some), check to see if your rankings dropped. 
If they did, we're out of the period where you might expect it to just be "noise" from the core update. Instead, it means that your rankings have dropped.
It's not anything that Google did anymore, it's something about your site, your rankings. 
This may be hard to hear, but, as Danny and anyone here on the team will tell you, it's better to face that truth now. 
Going another week, two, or even longer, with the idea in the back of your head "well, it's just the core update, when that all works out we'll right back up in the rankings where we should be" is dangerous. 
Knowing that there's something that needs to be addressed right now is a good thing. Why? Because it gives you the opportunity to respond that much more quickly and comprehensively. 
For more help in getting your Google rankings where they should be, reach out. You can schedule a marketing consulting in Los Angeles session with Danny Star at (213) 457-3250.