Does it feel like your website doesn't rank as highly as it should? Do you feel like you have a great portfolio, but not enough folks know about it? 
Indeed, that's a major part of what we do here on the Danny Star Contribution Team. We work with our clients to make sure that more folks know about what they have to offer. That way, the business grows organically. 
Sometimes, we have clients (or Danny talks to prospective clients) who have a truly top-notch portfolio yet they don't have the kind of work/clients/profits they deserve. It's important to note that a "portfolio" is more than just what you've done in the past. It also includes (to a very large extent) what folks can find about you online.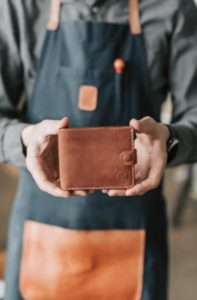 Your Entire Online Presence is Your Portfolio 
Often, we find that folks are a bit hung up on what constitutes "a portfolio." 
It's not just the work you've done (although that's critically important!) 
It's also what people can find about you. 
Your website. Your social media. Videos, blogs, other forms of content – if it comes from your company, it's part of your portfolio. 
That might seem a bit odd, particularly if your company has a genuine, actual portfolio. Danny and the team here have plenty of clients with outstanding portfolios: architects, painters, contractors, attorneys, and the like. 
Properly leveraging the great work you've done into each piece of content is important to your growth. 
Indeed, just about all of our clients receive blogs and social media posts from our writers. 
Why? For many reasons, not the least of which is that a company that doesn't post often or do much is one that looks like it's dormant and not doing anything. 
Plenty of big companies work on long-term projects, so they can't post about all of their progress, day to day. By making sure that everything attached to your company is done to the same level of quality as your work, you can help your company to grow that much more. 
For help with this and so much else related to growing your company, you can schedule a marketing consulting in Los Angeles session with Danny Star at (213) 457-3250.