What Belal Hamideh Law Does: 
Seemingly every week, Belal Hamideh Law could be Client of the Week. 
Danny Star and the team are grateful for all our clients, especially those who have been with us for a long time. 
Belal Hamideh certainly qualifies. 
Through his hard work, we've had the great honor of seeing his law firm grow into a true powerhouse. 
A quick look at his website shows plenty of awards that speak for themselves. 
National Top 40 Under 40 Trial Lawyers, an Avvo rating of "Excellent" as both a Featured Attorney Workers Compensation as well as a Featured Attorney Personal Injury. Rated by Super Lawyers as one of the Rising Stars, Expertise also recognized him as among the Best Workers Compensation Attorneys in Long Beach just a year ago. 
If you're in the Long Beach area and want an attorney for your personal injury or workers compensation case, this is the firm to go to.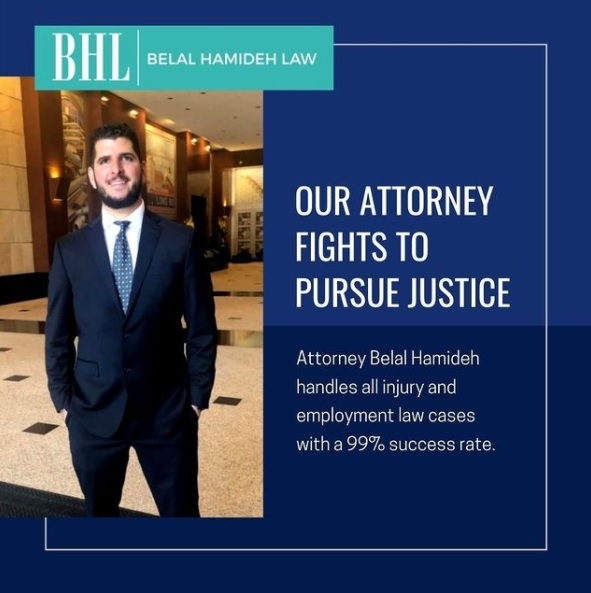 What Danny Star and the Team Have Done for Them: 
Many of the clients we highlight here have been with Website Depot for only a while. 
Belal has been with us for years. 
So, in working with him, we provide him with so many different services. 
For example, he's currently in the very top Google position for keywords that matter to him such as "se puede trabajar con menisco roto," "abogados de accidentes," and "abogado de accidente." 
As you can see, Belal Hamideh has many clients who speak Spanish. 
So, we make sure to write him blogs in English as well as Spanish. 
Additionally, we conduct SEO audits for him, making sure that his metadata is as optimized as possible for each of his service pages (the majority of which were written by our team). 
He records a bi-weekly podcast with our in-house host and we handle his social media as well. 
Those are just some of the services that we provide that have helped, in some way, to increase his SEO. 
For more information about how you can reach similar success for your company, schedule a consultation with Danny Star at (213) 457-3250.