Do you ever go back and look at marketing articles that predict the future? If you have, then you've probably noticed that plenty of them are, well, wrong. (This is particularly true if you read any of the December 2019 articles with headlines like "What You Can Count On in Digital Marketing 2020" and so forth.) 
But, there are times that, when you look back, you can find something genuinely prescient. You'll come across something that really did serve to show what the future would look like. In our last daily reading of articles for 2021, the Danny Star Team may have come across such an article.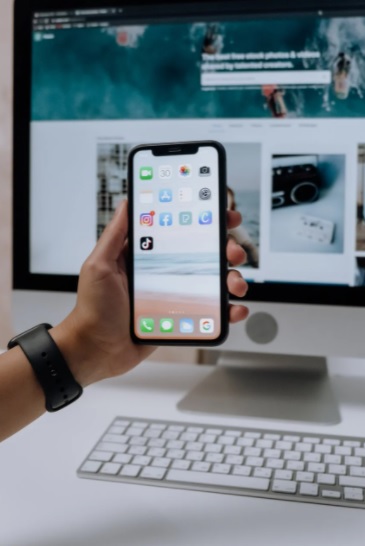 "Google Loses Top Domain Spot to TikTok" 
Doesn't that headline just seem like something that, a few years from now, could go by in a montage charting the meteoric rise of TikTok? But, that's not a line from the future, it's a line from now. Specifically, it's actually a message from the recent past, as this article, which includes the subheading "TikTok overtakes Google as the most popular domain globally, based on annual rankings from Cloudflare" was published on December 22nd, 2021. 
But, again, this is one more piece of evidence showing just how not just big TikTok has become, but how universal it is. TikTok wouldn't have gotten this big if it were just teenagers, or just Generation Z, or twenty-somethings, or anything of that ilk. This can only happen if there are folks from all walks of life, all demographics, on TikTok. 
So, as you can see, TikTok has become more popular than ever. Thus, just about any business in any industry would be well-served to incorporate TikTok into their marketing strategy. Of course, for this to work, you need to have a TikTok marketing strategy that's for TikTok. What worked on Facebook, Instagram, or even YouTube won't fly on TikTok. 
For a marketing strategy for TikTok or any other platform, schedule a consultation with Danny Star at (213) 457-3250.