As of last Thursday afternoon, I made the decision to ask the Website Depot team to work mostly from home. It wasn't an easy decision, but after looking around at the COVID-19 crisis, it was an easy one to make. 
The safety of my employees has to come first. The truth is that we're mostly an online digital marketing company anyway. So, our clients won't feel any negative effects. There won't be any drop-off – everything will work just as it did before. We even set it up so that existing clients will be able to call any of the same phone numbers from the office and get a staff member or we'll be connected to them via a remote callback. 
So many tech companies made the same decision. After seeing what was going on in Seattle, I knew it was the right move. Of course, over the weekend, as the pandemic worsened, it became even more obvious that was the case.
By working from home, my entire staff is able to maintain good social distancing. None of them have the virus, thankfully, but we have to do our part to keep everyone as safe as possible.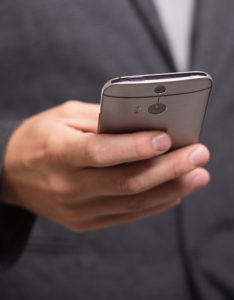 We're not going to do this forever, but we are going to see how things are going. The plan, as of this writing, is to do everything remotely until the beginning of April. From there, we'll see how things are going in the local Los Angeles area at that time. 
We're still holding meetings with everyone, talking to all of our clients, doing our jobs the same as before. In fact, if you'd like to schedule a meeting with me and/or the team, you can do it over Zoom meetings, Google Hangouts, or even the old conference calls. You can reach me at: (213) 457-3250. 
As ever, be safe, be healthy.