What They Do: 
Like they say on their site, they make skincare products for "everything fun under the sun." Since 1982, Arizona Sun has made skin care and skin moisturizer products out of all-natural ingredients. Environmentally-friendly and never tested on animals, these products are PABA-free to boot.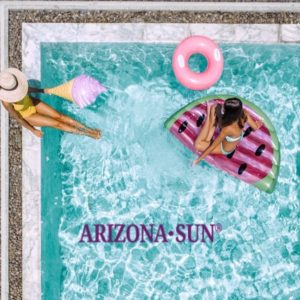 What We've Done for Them: 
If there's one thing that Danny talks about in his digital marketing seminars, lectures, books, podcasts and more, it's adaptation. Businesses have to be able to adapt to changing circumstances. "Adaptation" can mean a lot of things to different businesses. It could mean offering new goods or services, it could mean changing your online marketing, it could mean so much. Arizona Sun has adapted to the pandemic remarkably well. We're glad to have been of assistance. 
If you go through the Arizona Sun site, you'll find that they don't sell hand sanitizer. But, what they found is that if you combine alcohol with their Sunburn Relief Gel, you'll have an effective hand sanitizer. With just a little bit of ingenuity, they're able to help more people than ever before. 
We've helped them to maintain and even grow their customer base during this difficult time. As of their last report with us, they were on the top page of Google for more than twelve different keywords. With keywords such as "Arizona lip balm," "Arizona suntan lotion," "Arizona suntan," "Arizona skin care" and more, these are keywords that people are using to search for products. That's especially true as spring gives way to summer and it gets even hotter in the Southwest. 
That's just one company, one client. Danny has many others. Maybe your company can't necessarily take one of your signature products and apply it to the pandemic, but there's always something more you can do. To schedule a session with Danny, call (213) 457-3250.