When small business owners get into digital marketing, they tend to focus on the things they can see, what they can control. They're very excited to build a new website, to get going on their social media channels, making videos, Google Ads, etc. Things like managing their online reputation can be more nebulous, a little harder to grasp. However, making sure that your online reputation is what you want it to be is critical to your success.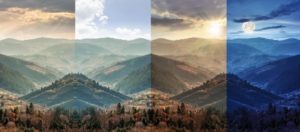 A Poor Online Reputation is Always One Comment Away 
One of the major reasons that it's so important to be conscious of your online reputation is that it's fragile. Unfortunately, no matter how good you are at your job, or how long you've been doing it, just one comment (or commenter) can do significant damage to everything that you've worked for. 
Before everything was marketed online, one person with a bad, false opinion of your business was just that: one person. Now, they could put that opinion in a place where everyone could see it. When Danny says "everyone," he means it: potential customers, clients, investors, colleagues, and everyone else. 
What can make this especially pernicious is there are those out there who would blackmail you. We've seen it. We've dealt with it. Someone who says "give us money or we'll give you negative online reviews" has to be dealt with appropriately. 

Some of the most important services that Danny and the team offer are online reputation rehabilitation and management. For some companies, they have a sterling reputation, and that simply has to be continued. For others, they might have had someone say something in the past, so their reputation has to be seen in the best possible light. 
To learn more about how you can market your company how you want, schedule a consultation with Danny at (213) 457-3250.