What They Do: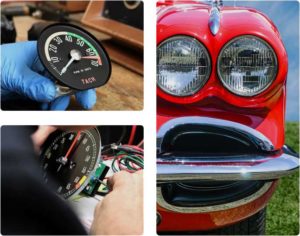 Corvette Specialties of MD West is the "Restoration Leader." That's not one of those nicknames they gave themselves, plucking it out of the air. Rather, they earned it. Since 1977, they've been doing everything in their power to keep Corvettes on the road. With a focus on C1, C2, and C3 Corvettes, if there's a part of a classic Corvette that can be restored, they restore it. 
Beyond restorations, they also offer new, used, and NOS Corvette parts. One of the most unique (and incredible) things that CS of MD West does is that they build new parts for Corvettes that are exactly like the classic parts. Like, exactly. The difference is that these new parts are made from modern, stronger, and more durable materials. So, they can last even longer. 
How do they make sure that these parts fit the classic cars? In the most authentic way possible: they use the original blueprints from decades ago. That's real commitment to authenticity. 
What We've Done for Them: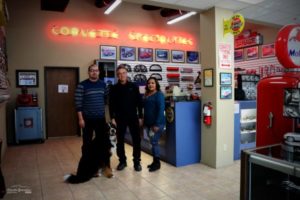 When you go through our digital marketing "Client of the Day" blogs, you'll note that many of the companies we've highlighted for this during the pandemic have been companies that can help people in some way through these difficult times. CS of MD West may not be a bankruptcy attorney or environmental remediation group, but they can help folks right now, too. What would make someone feel better than hitting the open road in a fully restored classic Corvette? 
In the time that we've worked with them, their organic conversions have increased by more than fifty percent, and their increase in organic revenue has gone up more than 100%. That's as significant a "mic drop" moment as there can be in this business. On top of that, their Google Business Listing increased by more than one thousand total searches in just the last month alone. Remember, again, that's during a pandemic. 
This kind of success may sound impossible or far fetched. But the truth is that this could be your company. Whatever business you're in, there are steps you could take right now to make things that much better. To learn more, schedule a remote marketing consultation with Danny today. They're available for reduced COVID-19 prices at: (213) 457-3250.